Carplay Android Auto Interface for Range Rover Discovery Sport Photo Harman Kit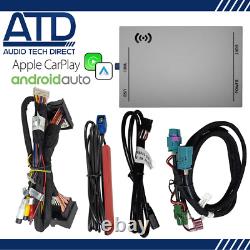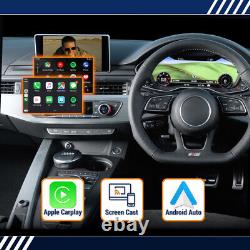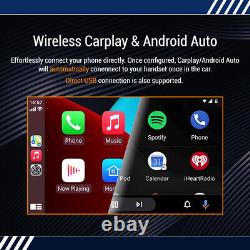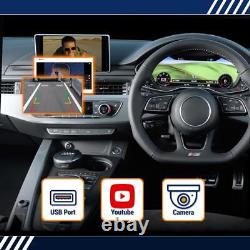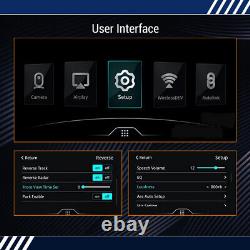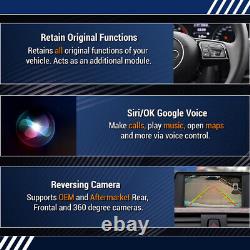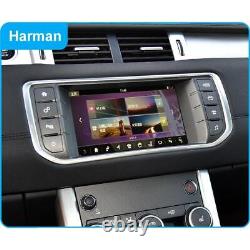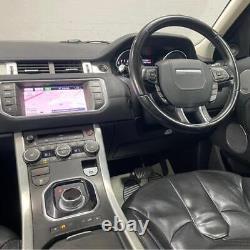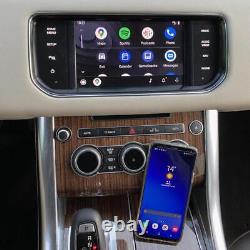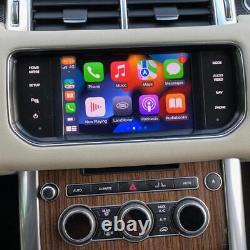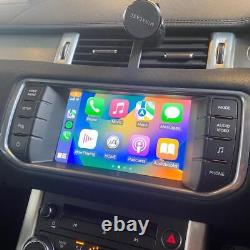 Carplay Android Auto Interface for Range Rover Discovery Sport Photo Harman Kit. This product sheet is originally written in English. Please find below an automatic translation in French. If you have any questions, please contact us.
Automatic CarPlay Android Interface for Range Rover Discovery Sport Camera Kit. Enhance your car's infotainment system with our Android Auto and Apple CarPlay integration kit, the ultimate solution for seamless smartphone integration on the go. Designed to bring the power and convenience of your Android or Apple device directly to your vehicle's dashboard, this integration kit offers a safe and user-friendly way to access your favorite apps, navigation, and media while keeping your focus on the road.
Smartphone Integration: Connect your Android or Apple device to the integration kit via a USB cable and experience the full power of your smartphone on your car's screen. Access your contacts, messages, music, and phone apps directly from the dashboard, eliminating the need to handle your phone while driving. Voice Control: Stay hands-free and focused on the road with built-in voice control functions. Use your voice to make calls, send messages, listen to music, or get directions using popular voice assistants like Google Assistant (for Android) or Siri (for Apple).
Just say your commands and let the integration kit take care of the rest. Real-time Navigation and Traffic Updates: Enjoy a reliable navigation experience by accessing your favorite navigation apps such as Google Maps, Apple Maps, Waze, or TomTom AmiGo. Get real-time traffic updates, detailed directions, and find points of interest without having to look at your phone.
App Compatibility: With the Android Auto and Apple CarPlay integration kit, you can access a wide range of compatible apps optimized for in-car use. Stream music from popular apps like Spotify or Apple Music, listen to podcasts, and stay up to date with the latest news, all conveniently controlled from your car's screen. Wireless and Wired Apple CarPlay. Wireless and Wired Android Auto. GPS Navigation via Apple Maps, Google Maps, Waze.
Streaming music via your favorite app (Spotify, SoundCloud, Apple Music, and more). Voice commands via Siri or Google Voice Assistant. High-quality audio output with adjustable equalizer.
Compatible with your factory parking cameras. Retain all original vehicle functions. Smartphone screen mirroring via AirPlay or Android Autolink.
USB media playback and charging. Installing the integration kit is simple and hassle-free. It connects to your car's existing display system, leveraging its capabilities while adding the features of Android Auto and Apple CarPlay. The kit comes with all necessary cables and mounting accessories, as well as comprehensive installation instructions. Enhance your driving experience today with our Android Auto and Apple CarPlay integration kit. Stay connected, entertained, and informed while keeping your eyes on the road and your hands on the wheel. Enjoy the best of both worlds by combining the power of your smartphone with the convenience of your car's infotainment system. This upgrade interface allows you to use Apple CarPlay and Android Auto features on your car's original screen. Retains all original factory features and information displayed on the car's screen. Provides full integration with factory controls. Will only work with models with. Harman units always have the clock in the middle of the screen. Not the top right corner. Please ensure you see it and are happy with it before committing to purchase. Most items are in stock and we do our best to dispatch as soon as we physically can. Most items are usually delivered within 2-3 working days (Saturday is NOT counted as a working day). However, please be aware that some items are held for us by our suppliers and so these items will take approximately 4-6 working days to be delivered. Please make sure you check the estimated delivery date within the listing. If you choose free delivery the item will be sent by the most economical means possible. If after 7 days you have not received your item, please contact us.
We cannot replace missing orders before the 14-day period has passed. We have a number of warehouses and so depending on where stock is held we will use the delivery company allocated to that warehouse. We try to inform you of the courier used on the listing page. Free delivery is for UK mainland only. As the UK has now left the EU, any items shipped from our warehouse in the UK will most likely require customs (duty & VAT) to receive the item.
Please note we have absolutely no control over customs/processing times/duty charges. We have a European warehouse and if we can we will try to use this for your delivery. This is not always possible but if we can, we will as this will mean there is no customs or duty. For customers in non-EU countries, we believe it is quicker and cheaper to send our products directly from our CPR manufacturing facility.
If you are not happy with this, you will have to let us know at the time of ordering but as it is cheaper and quicker we doubt there will be a problem as we are very experienced with export. Some items are only in our UK warehouse so will have to be shipped from there. If an item is returned to us as a failed delivery, unfortunately, you will have to pay again for it to be re-sent.
Most deliveries will require a signature upon receipt. We have a number of warehouses across the UK so you may find if you have ordered two different products or more they could possibly be sent separately.
Items will arrive on the specified service for each item. We understand sometimes products need to be returned. Whether your item has developed a fault, is damaged, or is no longer required, we can help. We do ask buyers to adhere to this system and not give false reasons for returns in order to obtain a free return label. We will report buyers who abuse this system and the cost of the return label will be deducted from the refund amount.
If an item is returned after this period, your returns will be closed and the item will need to be collected from our address at your cost. UNWANTED / NOT REQUIRED PRODUCTS. An unwanted product can be returned within 30 days of delivery as long as it is still in its original, unopened packaging.
Returns and exchanges can only be processed with proof of purchase. This can be the sales receipt, a bank statement, or an online sales invoice. You cannot return unwanted items after 30 days of purchase, or return items that have been used.
In line with your rights when you purchase goods online, unwanted products can be returned as long as you let us know you want to return them within 30 calendar days from the day of delivery. They must include all original packaging, be in an "as new" condition and must not have been used, installed or had any data input on them. It is already bad enough that your product develops a fault, so we try to make our returns or repair service as painless as possible. You have the right to an exchange or refund if the fault occurs within 30 days of delivery. If the fault with your product occurs within its warranty period (normally 12 months from delivery) we will offer you a prompt repair service.
In all cases, we reserve the right to inspect the product and verify the fault (see Warranty tab). We do not cover faults caused by accident, neglect, misuse or normal wear and tear.
Please click to view our Terms and Conditions and Warranty section for more information. We are experts in what we sell, so please don't always assume something is faulty as it may well not be. Tell us your problem and we will know if it is or isn't. We are here to help. If you unpack your product and find it damaged, please inform us as soon as possible and please validate the damage claim by providing a photo of the damaged contents and the parcel box it arrived in. We will assess the claim and resolve it quickly. This method does NOT therefore guarantee cancellation. It is only once the order has been confirmed as canceled by a member of our team that this is the case. We do NOT accept financial responsibility for the cost of return shipping for products ordered in error or no longer required. Our returns policy as follows. 30 Day Standard Return Policy: If you dislike/are not satisfied with an item within 30 days of receipt, you can return the item for a refund or an exchange as long as the item is in perfect condition and resaleable.
You are responsible for all return transport costs relating to returns/cancellations. The product must be returned in the condition in which it was received.
We reserve the right to refuse returned items or deduct a 15% restocking fee if they show evidence of installation, user abuse or are not in a resalable condition when returned. Manufacturer's Warranty: Beyond this 30-day period, you are covered by the manufacturer's warranty which is a minimum of 1-year. We will then arrange for your item to be repaired or replaced with a brand new product or provide you with the details of the local service center of the manufacturer.
Returns will be refused or a deduction in the refund for a new product box, if labels are stuck directly on the product box. If parts are missing within the product, we can only offer a refund/part exchange to cover the cost of replacing the missing parts. We do not cover the cost of return unless agreed specifically by our team before the return is made. We are in no way responsible for installation costs.
All items are returned at your own risk. We strongly advise you to take care when returning items to us for example, by ensuring the goods are correctly addressed and adequately packaged. Items that arrive back damaged or destroyed due to poor packaging will not be accepted. These items will be returned to you at your expense. If you have received a faulty or incorrect item: You must inform us within 10 days of receipt, we will then make the necessary arrangements to replace or repair the item.
This warranty does not cover effects arising from accidental damage or misuse of the items, and is automatically lost if the item is opened by unauthorized or unqualified personnel. Please note minor problems can be resolved by supplying replacement parts or alternative acceptable solutions for both parties. We offer a standard 12-month warranty.
If your product develops a fault within the first 30 days of purchase, you can return your goods for an exchange or a refund providing you return the device in the same condition as supplied. This does not affect any statutory rights you may have. If your product develops a fault.
After 30 days from the date of order the 12-month manufacturer's warranty will apply. And the item will be either repaired or replaced.
Your goods will be repaired or replaced by a repair center designated by the manufacturer. This warranty specifically excludes faults caused by accident, neglect, and misuse.
If the Goods become faulty after the Warranty period but within a further 6 months, and you request that we replace or repair such Goods, then we shall charge our then current standard price for such repair or replacement. Your sole remedy in respect of a failure of the Goods to comply with the Warranty is as stated in the Warranty Conditions. We shall have reasonable opportunity (up to 21 working days) and facilities to investigate any claims made under the Warranty and you will if so requested in writing by us promptly return the Goods to us for examination and/or provide us with written or photographic evidence of the claim and any other matter reasonably required by us. We shall have no liability with regard to any claim in respect of which you have not complied with the claims procedures in the Warranty Conditions. The above warranty is given by us subject to us having no liability in respect of any defect arising from wear, intentional damage, negligence, tampering of the Goods, incorrect fitting of the Goods by you and/or any third party, abnormal working conditions, failure to follow our and/or the Goods' manufacturers' instructions (whether oral or in writing), misuse or alteration or repair of the Goods without our approval.
All items for warranty procedure must be returned by the customer. We are fully compliant with the Distance Selling regulations. Some products are treated specially for legal and/or health and safety reasons.
It is important for your own safety and that of our couriers that they are followed. In addition to the procedures above these below must also be adhered to. Audio Tech Direct recommends you have the item professionally installed by a qualified IMI Auto Electrician specializing in car audio. We cannot accept customer diagnosis as a fault report. All issues are usually resolved by a simple solution.
All units are tested before leaving the factory and if you experience installation problems, we are here to help. Audio Tech Direct LTD has become one of the largest authorized internet resellers of audio, mobile, and tech products in the UK, with thousands of satisfied online customers. We all try to bring the best and most contemporary products available.
We offer custom-made units for most applications, if not, we can convert them to another solution. We primarily specialize in the field of in-car entertainment, offering a wide range of head units from single DIN units, double DIN units, and vehicle-specific units, as well as a range of stereo accessories such as reverse cameras and multimedia cables. In fact, we are the largest UK supplier of OEM-style head units with over 100 types to choose from, and we are also the largest UK supplier of reverse cameras, with over 80 different variants to choose from. We are very passionate about our business and we have spent months vetting our full range of products to ensure only the best items make it onto our shelves and ultimately to you. We have a team of auto electricians and audio specialists who can advise you on absolutely anything with your purchase. Our after-sales service is unrivaled. Additionally, if an item needs to come back to us for any reason it will come back to a UK address and will also be inspected by one of our in-house technicians. Overall we offer great support and a hassle-free British retailer experience. From our headquarters in Shropshire, our dedicated team provides sales, marketing, technical, and after-sales services all here for you. Orders are seamlessly processed throughout the day and our sophisticated shipping system uses the latest technology to ensure the right products are delivered on time, quickly, and efficiently. We are based here in the UK, with a UK company number and VAT number. We aim to respond to your message within 24 working hours, but during peak periods, this may take up to 36 hours. Our customer support team is available Monday-Friday, 9:00 am - 5:00 pm. Note: Closed on weekends and UK bank holidays. Carplay Android Auto for Range Rover Evoque L538 Camera Interface Bosch Rear De. Carplay Android Auto Interface for Range Rover Evoque L538 Rear Camera Harman. Carplay Android Auto for Range Rover Sport L320 Camera Interface Bosch Rear Kit. Carplay Android Auto Interface for Range Rover Discovery 5 Rear Camera Harman. Sign up to our newsletter. This listing is currently undergoing maintenance, we apologise for any inconvenience caused. We are very passionate about our business and we.